The Time and Attendance System that Helps You
Get it Right the First Time
You've got complexity. We can handle it.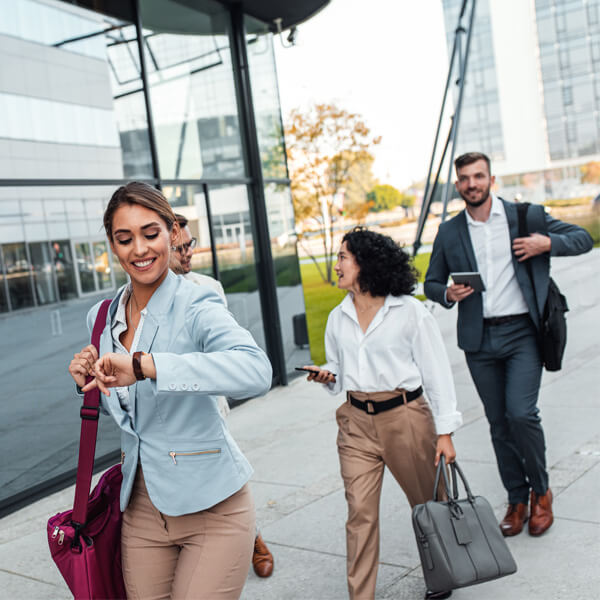 The Time and Attendance System That
Does What Others Can't
Businesses with complex operations can spend hours preparing accurate time and attendance data used to pay its employees. Payroll Managers oftentimes make necessary adjustments since their software falls short. Ecotime is the time and attendance system that eliminates the hours spent sorting records, making adjustments, and ensuring FMLA compliance by streamlining the whole process. We produce a more accurate payroll file making certain employees are paid correctly the first time.
Ecotime contains the complex functionality and flexibility necessary to adapt to the way you work. It eliminates workarounds, like downloading data and manual entry, to get payroll right. Additionally, Ecotime integrates with any Payroll system to manage even the most complex policies. And, if you encounter a problem, you can count on HBS's industry-leading customer service team to help you address it quickly. Get payroll in on time, every time.
HBS offers a time and attendance solution suite that increases efficiency for your entire workforce
Benefits of Our Time and Attendance System
Learn More About Our Time and Attendance System.
Discover more about how our advanced time and attendance system can help you save time and eliminate rework.
UCSF has found your time and attendance systems to be of such great value to our organization. The UCSF has been a client of HBS for many years and your company has exceeded our expectations.
Both the implementation manager and customer support have been incredibly responsive.
Request a Demo of Our Time and Attendance System Today!
Discover how our time and attendance system can adapt with changing requirements and give you the accuracy you need.